1050 aluminum coil belongs to industrial pure aluminum, the main impurities are Fe and Si, followed by Cu, Mg, Mn, and some rare earth elements. These trace elements in the 1050 aluminum coil played a role in alloy effect, and have a certain impact on its organization and performance.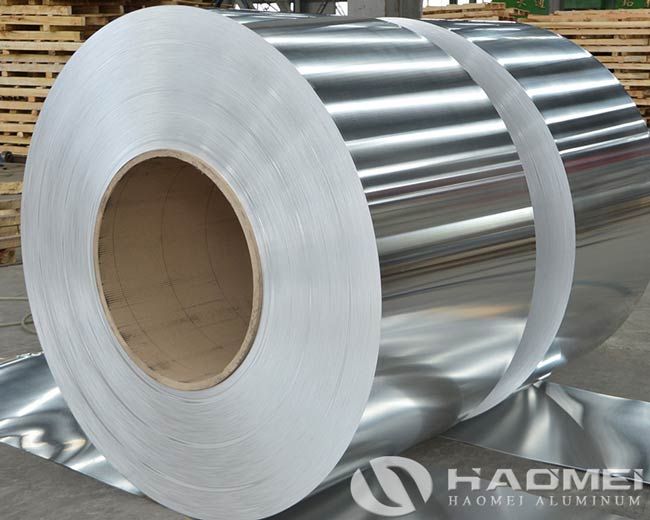 Production 1050 aluminum coil mainly related to the H18 temper, high shear strength, tensile strength, can produce a thickness range of 0.1mm-0.5mm, width range of 400mm-1600mm, the length can be product according to customer demand. The processing technology is about cold rollingDue to the excellent conductivity, thermal conductivity of 1050 aluminum coil, it can be used as a capacitor shell material, in addition, 1050 aluminum coil is also commonly used as CTP base plate, PS base plate, aluminum composite plate, lamp materials.
The performance advantages 1050 aluminum coil are:
1: 1050 aluminum alloy is pure industrial aluminum with low density, good electrical conductivity, high thermal conductivity.
2: Appearance of beautiful color, layout flat, no bumps, oil spots, bright lines and other defects.
3: Strong plasticity, good corrosion resistance, can use contact welding and gas welding.
4: Due to the mature processing skills, the price of Haomei aluminum have a great advantage relative to other aluminum manufacturers.