The main standard for the detection of pvdf painted aluminium sheet: according to the national standard, the fluorocarbon content must reach more than 70% to be qualified. The color painted aluminum sheet whose surface is sprayed with fluorocarbon paint is generally referred to as fluorocarbon aluminum sheet. Fluorocarbon painted aluminum sheet has the characteristics of easy cleaning, convenient maintenance, strong UV resistance and long service life, and is widely used in building exterior wall decoration.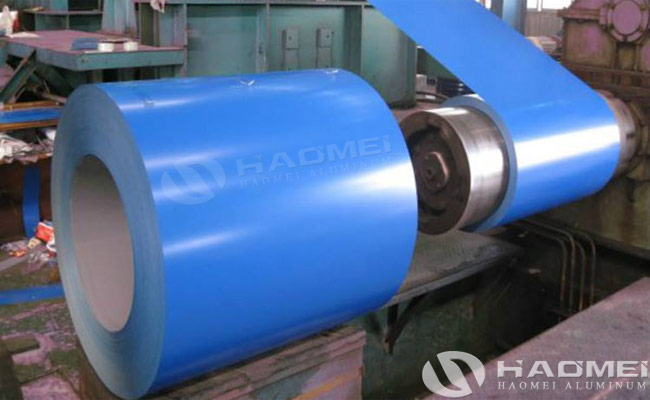 PVDF fluorocarbon coating is the best among the existing architectural coatings, and is recognized as the organic coating with the best protective effect. It can ensure that pvdf painted aluminium sheet will not be damaged for decades and always maintain a beautiful color. The maximum electronegativity of the fluorine atom forms a very stable fluorine-carbon bond, coupled with its unique molecular symmetry, so that PVDF coated aluminum coil has extraordinary stability, unique anti-ultraviolet photolysis performance and excellent insulation and mechanical properties.
Features of pvdf painted aluminum sheet:
1, It has extraordinary stability and can maintain the stability of various performances in acid-base and heavily polluted environments.
2, Excellent durability, PVDF coated aluminum sheet can still maintain good color and luster outdoors for 20 years.
3, Excellent processing performance, the painted color plate has high flexibility, impact resistance, and can also be post-embossed.
The use of pvdf painted aluminium sheet:
Fluorocarbon painted aluminum are mainly used for indoor and outdoor buildings that require long-term protection and always maintain their original color, especially for high-end buildings or buildings in harsh environments. Such as public facilities, airports, commercial or office buildings, supermarkets, industrial plants, hangars and grain depots, etc.