Mobile phone has become a communication tools for people especially staff, almost everyone has a phone, some people even have two or more, but when it comes to what kind of material is the body made of, not everyone know all about it. In the smart phones produced by the world's three largest mobile phone group (Apple, Samsung, Huawei), aluminum, titanium, magnesium are often used. Titanium body is beautiful with high strength, but the price is higher, the density is higher about 66.7% than aluminum sheet. Magnesium's density is small, 36% lighter than aluminum, with gleaming silver, but strength is lower than aluminum, corrosion resistance is much less than aluminum, the price is expensive than aluminum.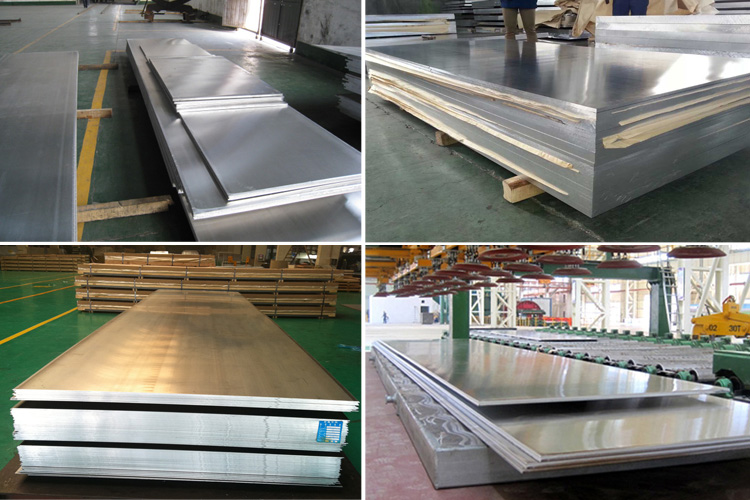 In order to solve the problem which iphone 6 plus mobile body bending performance is bad, the aluminum industry suggested that apple use the aerospace industry intensive aluminum alloy 7075 sheet plate for processing fuselage, the new iphone 6s and iphone 6 s plus all switch to 7075 alloy plate, the expected good results have been achieved, the flexural capacity is greatly increased, and the bent deformation has not happened again. Samsung's new Note5 and S6 edge + ultra-thin fuselage are benefited from the adoption of the 7075 alloy. They have strong flexural capacity, compared with the used fuselage materials, it has increased about 3 times. Due to the excellent performance of 7075 alloy, the stability of two smartphones fuselage reached an unprecedented new level, since then, the situation of bent and damage don't happened any more.
7075 alloy is developed for world war ii aircraft, used for produce large bombers and fighters. They are Al - zinc - Mg - Cu alloy, because of their intensity is higher than that of Al - Cu - Mg of duralumin, so called superhard aluminum, until now it still is one of the largest class of deformation strength aluminum alloy, and is one of the largest amount of aerospace aluminum alloy, with 2024 sheet plate alloy listed as two major aerospace aluminum alloy.