The aluminum slug is flat plate from pressure processing aluminum products. This kind of flat plate has uniformity of thickness and regular shape. Usually only used for crushing processing. As a professional manufacture of aluminum slug and other aluminum products, Haomei are willing to help many friends who do not know aluminum slug well. After reading this article, I hope I can help you know more about aluminum slugs.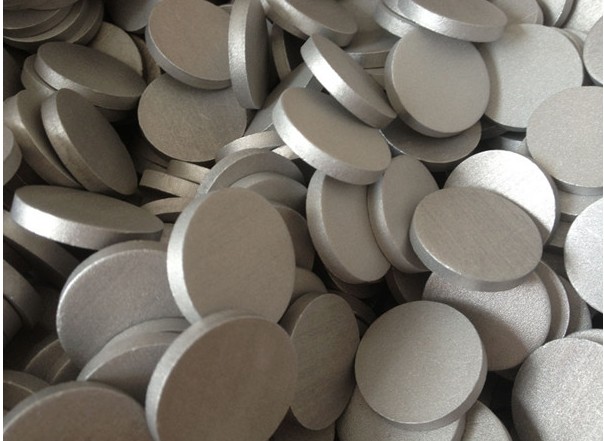 Aluminum slug –preform for the production of aluminum tubes, aerosol cans and monoblocks.
The application area of aluminum slugs: production of tubes for pharmaceutical and cosmetic products, food products, household chemicals, tooth paste. Production of aerosol tubes for sprays, hair care products, medicines, food products and products of household purpose. Aluminum slug have many series as aluminum sheet, varying from 1 series to 3 series, at the same time, all the chemical and physical characteristics are the same with aluminum alloy model. It has all the advantages of aluminum alloy, so it is popular to world market.
Haomei is professional on all aluminum products and can offer the clients an excellent quality range of Aluminum Slugs with different types and diameters, which are manufactured from high grade quality raw materials. We specialize in the production of solid round slugs (without holes) for manufacturing of tubes with aluminum membrane. The slug is produced by stamping technology. Our production equipment allows to produce slugs with diameter from 13,3 to 44,8 mm and a thickness of 3,5-7,3 mm. These are widely known for its durability and quality. Our Aluminum Slugs can be availed at industrial leading price. We can guarantee the quality and quantity of aluminum slug our customers ordered, and we won high regards of them, this is our proud. We welcome you to visit our company and factory all the time, do not hesitate to contact us because waiting for your coming with best service!