CATEGORIES
LATEST NEWS
CONTACT US
ADD: 1103 No.14 Shangwu Outer Ring Rd, New District, Zhengzhou, China.
TEL: 86-371-65621391
FAX: 86-371-65621393
E-mail: nydia@aluminumhm.com

> Aluminum Coil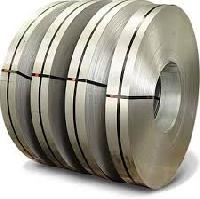 Aluminum slit coil
Brand:haomei
Thickness0.2-4.0mm
Product description: Aluminum slit coil are widely used in curtain wall, roofing, ceiling, cable, tube, packing and so on!
PRODUCT INTRODUCTION
Technical Specifications
♦ Thickness: 0.3-3mm
♦ Width: 200-800mm
♦ Temper: O, H24, H18, H111, H14
♦ Material (alloy): 1100, 1050, 1070, 3003, 3004, 3105, 3005, 5005, 5052, 5754
Application:
Aluminum sheet are widely used for aluminum and plastic composite board,aluminum and plastic pipe,and bottle/tank cap,as well as curtain wall board/aluminum curtain board,ceiling board/special-shaped ceiling board,aluminium sheets for cable channel,conmestic packing and electrical manufacture,etc.
We have two large-scale rolling mills with width 2500mm and related machines. Our produce lines and testing machines imported from Germany, we adopt international advanced technique produce aluminium products, which can ensure our quality.
We also offer aluminum sheet, aluminum coil, aluminum tread plate, coated aluminum coil, aluminum strip, etc. For more detailed information, please continue browsing our website or feel free to call us right now.