To be one of the top 5083 aluminum sheet suppliers in China, Haomei Aluminum have developed for more than 20 years. 5083 aluminum plate belongs to Al-Mg series alloy. It is a kind of anti-rust aluminum with a wide range of applications. It has good corrosion resistance, excellent weldability, good cold workability, medium strength, good processing performance, and can be applied in many industries such as fuel tanks, oil pipes, ships, instruments, hardware products, and electrical enclosures.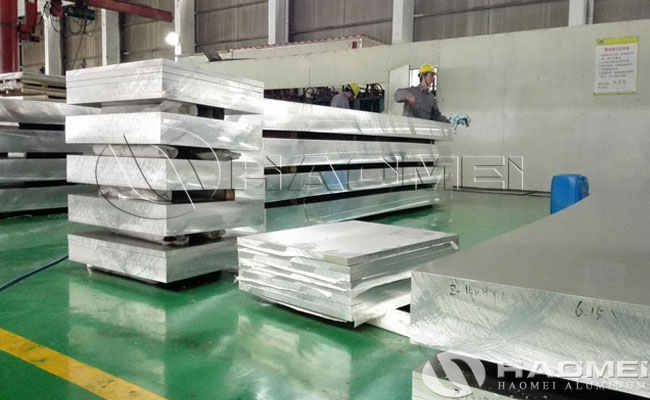 Specification parameter information of 5083 aluminum sheet suppliers:
Thickness: 0.5-500mm
Width: 20-2650mm
Material status: O, H12, H14, H16, H18, H19, H22, H24, H26, H28, H32, H34, H36, H38, H111, H112, H114, H116, H321
Applicable fields: shipboard, LNG storage tank, gas storage cylinder, GIS shell, car body skin, flange material, etc.
The price of 5083 aluminum sheet is not fixed. The production needs are different, and the product prices are different. It must also be considered in combination with the actual production requirements of users, specifications, thickness, status, and manufacturer selection. There are many 5083 aluminum sheet suppliers on the market,they have uneven strength, different brands, each manufacturer will have certain differences in development time, production experience, technical level and processing technology, etc., and the thickness and condition of the selected products are different, there will be differences in the price. If you want to get an accurate quotation, please click to consult us.