Haomei aluminum specializes in the production of aluminium circles for traffic sign china, high quality aluminum discs are widely used in the field of traffic and road signs. A traffic sign or road sign is a traffic sign. With the increase of traffic, many countries adopt graphic signs, or through simplification and standardization, promote international tourism, reduce the barriers brought by the differences between the two languages, so as to improve traffic safety.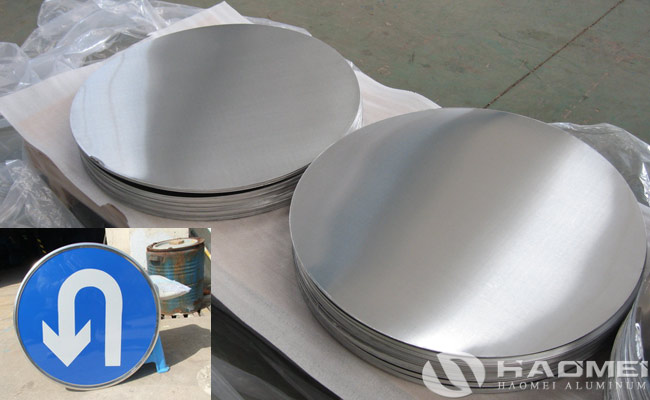 Aluminum circle for traffic sign are used in the following fields:
Supervise traffic signs, warning traffic signs, guide signs, street signs, route guidance signs, highway signs, school signs, welcome signs, international signs, railway and light rail signs, first aid signs, temporary traffic control signs.
We Haomei aluminum provide a complete aluminum circle for traffic sign scheme for the international traffic sign market. Our aluminum for traffic sign products can be used as round, square or other shapes. At present, the capacity of aluminium circles is as follows:
Alloy: 1100 h14
Surface treatment: chemical degreasing, clean surface without oil stain, or ordinary surface:
Coil width: 2 meters at most
Thickness: 6mm max
Common specifications of aluminium circles for traffic sign china: wafer, triangle, square, rectangle, etc.