Aluminum alloy sheets is the main products offered by Haomei aluminum, high quality product and professional quality service are well received by new and old customers! Let's share the production process and precautions of aluminum sheet alloy.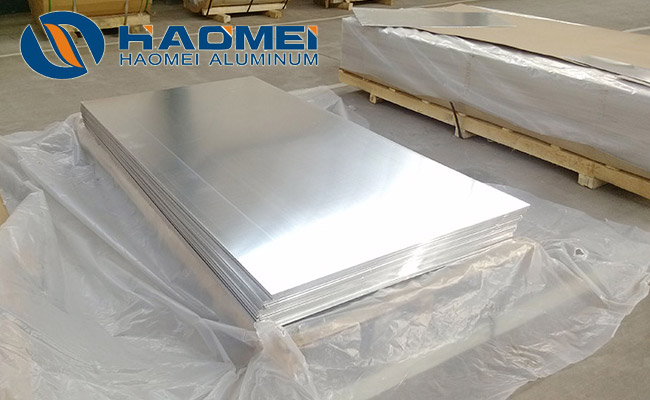 The production process of aluminum sheet is as follows: batching, cutting, grooving, angle cutting, bending, plate assembling, reinforcement and re inspection.
1. Ingredients: select the model, specification and color of materials according to the orders received by the factory, and then transport them to the machine before cutting.
2. Cutting: when cutting, first adjust the positioner to the required scale, first cut a small point, and then check whether the scale is consistent with the required scale.
3. Start cutting when it is consistent, otherwise adjust until the fit stops. When cutting aluminum sheet, the direction should be accurate. From left to right, from top to bottom, it is forbidden to cut reversely. At the end of cutting, check to see if it is consistent with the specification, In the future, the plate should be placed in the clean channel to prevent damage to the plate finish.
4. Angle cutting: the angle shall not exceed the center line of the gouging groove.
5. Bending: do not bend repeatedly, bend twice more to prevent fatigue damage.
6. Plate assembly and reinforcement: first, prepare the materials and things of plate assembly, and pay attention to the process of plate assembly without damaging the plate finish.
7. Recheck: recheck the completed aluminum alloy sheets to see if it conforms to the manufacturing specification, so as to prevent it from bringing bad effect to the manufacturer when leaving the factory.