Painted aluminum sheet manufacturers China Haomei adopt import advanced automatically pre-roller coating production lines. Haomei can produce various specifications color coated aluminum sheet and coils, such as 1100, 3003, 3004, 3005, 3105, 5182, 5002, 5005, etc., the coating thickness 0.07mm-2.0mm; the width is 30mm to 1600mm, the painted aluminum sheet coil product can be sliced, slitted and embossed.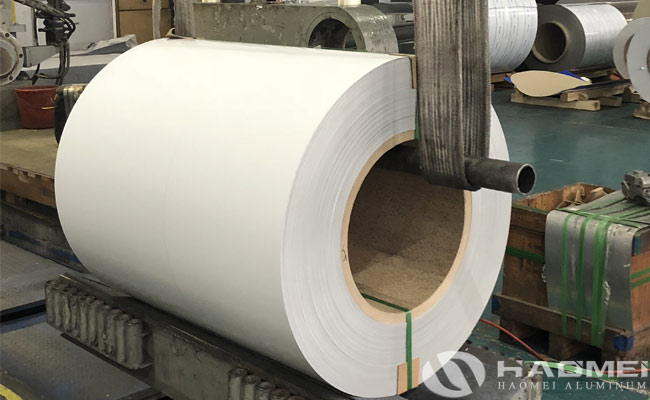 Color painted aluminum sheet is to paint several colors on the surface of aluminum sheet, such as white, blue, red, yellow, etc. The paint color is different, the price is also different, which makes the painted aluminum sheet more beautiful, and also plays a role in maintaining the aluminum plate. Color coated aluminum sheet coil are widely used in construction, curtain wall, packaging, food, air conditioning, refrigerator, solar energy, automobile manufacturing, boat manufacturing, machinery manufacturing, cosmetics packaging and other electrical appliances, machinery manufacturing industry and other aspects.
The painting of color coated aluminum is divided into two types, one is polyester PE paint and the other is fluorocarbon PVDF paint. Polyester paint price is cheaper than fluorocarbon paint. Aluminum sheet coated with fluorocarbon paint has a longer service life, and it is used outdoors. It will not change color for a long time, the service life is 15-20 years. Painted aluminum sheet manufacturers can produce color coated aluminum sheet and coil according to your requirement.