5083 aluminum sheet price of China supplier Haomei is low on the market with strictly controlled the product technology and guarantee the product quality. 5083 aluminum alloy belongs to Al-Mg-Si series alloy and has a wide range of applications. The application of 5083 aluminum plate belongs to the high-end field of the aluminum processing industry. With the vigorous development of the rail transit market and the arrival of the global automotive and lightweight transportation era, it has a huge market prospect.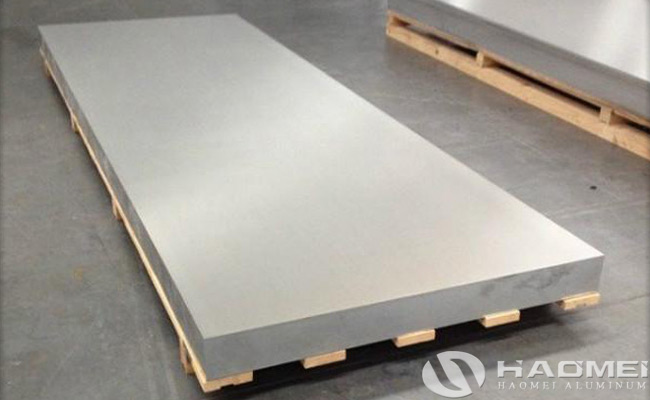 Through the determination of alloy composition, optimization of the melting and casting process, homogenization heat treatment and rolling process tests, Haomei 5083 aluminum sheet has the same performance as foreign materials and meets user requirements, especially for complex parts such as marine aluminum plates, rail transit, and premium cars With the increase of processing demand, the application prospect is extremely broad. 5083 aluminum plate is an important product of 5000 series aluminum alloy. 5083 aluminum alloy plate has good corrosion resistance, good weldability and machinability. It is used in marine ships, offshore equipment and other fields.
5083 aluminum sheet belongs to the high-end products in the aluminum plate series. The product technology is complex, the production requirements are strict, and the processing cost is also high, so we can find that 5083 aluminum sheet price is high than 1000 series aluminum sheet. China large 5083 aluminum sheet manufacturers have relatively mature processing technology for 5083 aluminum alloy plates and stable technology, which is the main source of 5083 aluminum alloys in the market.