Is aluminium anti slip plate equivalent to the floor? No, this is different from the floor. The home floor is usually lubricated as a mirror surface, but its corrosion resistance, anti-slip performance and hardness are not as good as anti slip aluminum plates. And the aluminum tread plate is more representative of "beauty". When you pass the floor in bus, train, metro and elevator, you will find that there is anti slip aluminum tread plate.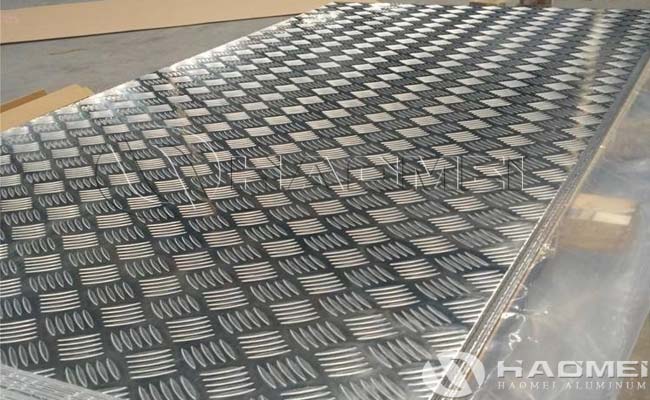 At present, the choice of aluminium anti slip plate are usually: cold storage, carriages, and ship bilges. The anti-skid aluminum plates are usually 1060-H24 3.0mm in thickness. This series of aluminum tread plate does not need to be suspended and does not bear weight. So there is no need to choose a high-thickness, high-hardness non-slip aluminum plate. For special places (such as places that need to be suspended in the air, or where there is a high degree of corrosion or easy to rust and corrosion), it is recommended to use 3003 or 5083 anti-rust and anti-slip aluminum plates. This series of anti-slip aluminum plates have excellent anti-rust and corrosion resistance.
Due to the continuous growth of the aluminium anti slip plate market, various non-slip aluminum tread plate products have appeared in the sales market. All aluminum tread plate manufacturers are aiming at their high cost performance, which is really difficult to distinguish. Everyone here advocates that you must buy from large and medium-sized manufacturers, so as to ensure that your legal rights are not violated.