Aluminum diamond plate sheets are used for anti slip effect during elevator, stairs, truck floor and ship deck. AS a traffic facility for vertical traffic and emergency evacuation of people, stairs have a large flow of people and steep slopes, which are prone to danger in use. Therefore, it is necessary to take anti-skid measures on stair steps. It is a very good choice to make stairs with aluminum diamond plate.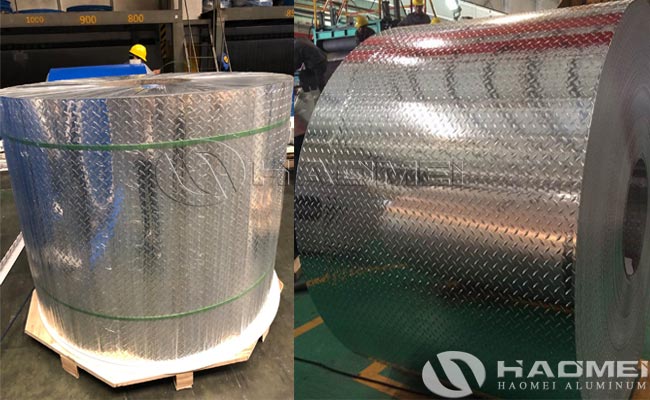 Aluminum diamond plate sheets, a metal that is expensive and not strong enough, was not used in construction until the beginning of the 20th century = mainly used to decorate architectural details. Aluminum began to be used in roofs, waterproofing boards, wall panels and spandrels. The first widespread use of aluminum in construction was in the Empire State Building (1930-1932). The tower structure and spire are made of aluminum, as well as components such as entrances, elevator doors, decorative panels, and more than 6000 window arches.
As a material, aluminum also has an excellent strength-to-weight ratio, which means that the exterior wall system made of aluminum can be smaller than steel. Modern aluminum alloys can also support the weight of heavy-duty glass spans, thereby maximizing the building's ability to use natural sunlight. The aluminum diamond plate and its alloy components are light, durable, corrosion-resistant, and can be used endlessly. According to statistics, there are still nearly 75% of all aluminum products still in use.
Aluminum diamond plate sheets are also called anti-slip aluminum plate. It is an aluminum product with various patterns formed on the surface after calendering. It has a good anti-slip effect. The typical usage is to make anti-slip bottom plate, anti-slip step ladder, or used in packaging, construction, curtain walls, etc. On train stairs, we often see the presence of non-slip aluminum plates.