3003 and 3004 aluminium roofing sheet price on the market is related with the quality and performance, Haomei can supply aluminium roofing sheet with high quality and low cost. Aluminum magnesium manganese alloy roofing sheet metal has the thickness of 0.5mm-1.2mm, the Al-Mn-Mg alloy are 3003 and 3004.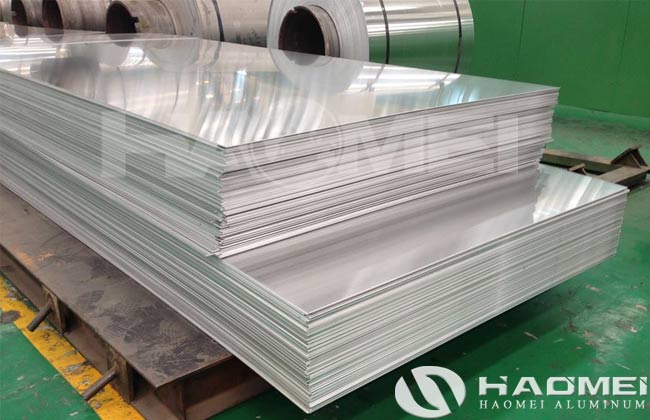 The aluminum-magnesium-manganese roofing sheet is made of alloys of aluminum, magnesium and manganese. The metal aluminum is light in weight and difficult to oxidize, the metal magnesium has the characteristics of softness and hardness, and the metal manganese has good corrosion resistance and toughness. The aluminium roofing sheet made of Al-Mn-Mg has the characteristics of light weight, corrosion resistance and strong plasticity. The materials commonly used in aluminum-magnesium-manganese alloy sheets are 3003 and 3004. The essential difference between 3003 and 3004 aluminum is that magnesium and manganese are different in content, 3003 is harder, and 3004 is softer. The 3004 aluminium roofing sheet price is also more expensive than 3003 aluminium roofing sheet.
Besides of concern about the aluminium roofing sheet price, we should also look at the performance features of the aluminium sheet for roofing: 1, Excellent weather resistance and corrosion resistance.
2, Shape, color, thickness, etc. can be customized to meet individual design needs.
3, Easy installation and maintenance, reducing installation and maintenance costs.
4, Environmental protection and pollution-free.
5, Quality assurance, durable using.