The high quality prepainted aluminium coil 3003 3004 are mainly applied in curtain wall system, roofing system and honey comb aluminum composite panel. At present, most of the building materials used in the field of curtain wall systems are aluminum, glass, steel, stone and other building materials. As the main variety of metal curtain wall, aluminum curtain wall can replace glass curtain wall and stone curtain wall in part of it due to its good characteristics, and it can be used more in the future curtain wall field.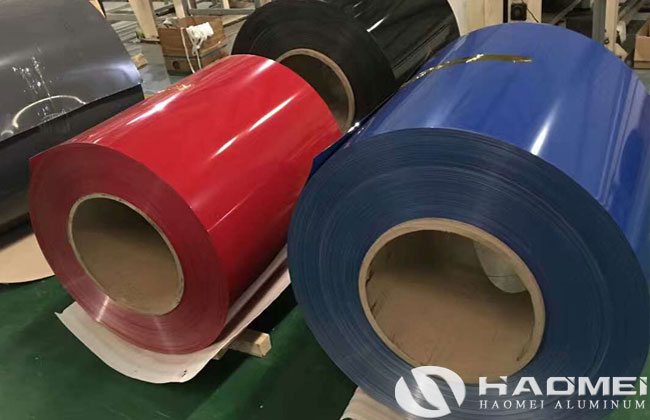 For a long time, the aluminum curtain wall enterprises have been formed by the powder spraying process in the color coating process. The dust pollution in the process is too large, the production efficiency is low, and the thickness of the powder is uneven, and the color difference of the same batch is large. The color coated aluminium coil for curtain wall material manufactured by the roll coating process has environmentally friendly characteristics, can effectively prevent the spray powder from harming the health of the operators, and can prevent the powder from spreading to pollute the surrounding environment. The pre-painted aluminium coil product produced by the roll coating process is evenly coated, the color difference is small, the output is large, the delivery is fast, and the cost advantage is more obvious.
With the improvement of consumers' requirements for the living environment, green consumption will become the dominant concept in the construction consumer market. In the future, with the further popularization of the roll coating process and acceptance by the market consumers, the prepainted aluminium coil product processed by the powder spraying will be gradually replaced by rolling-coated process method.