The non slip aluminium sheet is a common aluminum checker sheet we seen in daily life, the patterns have one bar, two bars, three bars and five bars, which anti-slip effect is very good. Common nonslip aluminum plates are 1060, 3003 and 5052 aluminum alloy. Common specifications are 4mm and 5mm. What are the advantages of non slip aluminum plate compared with ordinary aluminum plate?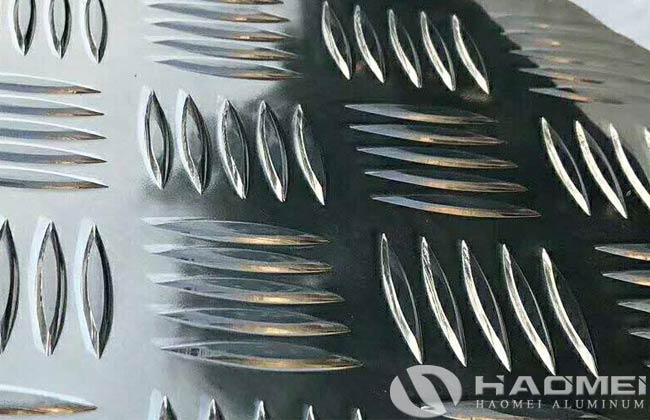 1, non-slip
The anti-slip function is the main essential difference between the aluminum tread plate and the aluminum plate. It is often find that anti slip aluminum tread plate in the bus compartment, and the maximum effect is the anti-slip;
2, the scope of application is wider
The anti slip pattern on the surface of aluminum checker sheet not only make the aluminum plate look better, in fact, in addition to this beautification effect, compared with ordinary aluminum plate, its anti-corrosion ability is stronger, hardness is greater, elasticity is better, so more anti slip aluminium sheet is used in the industry field;
3. There are quite a lot of places where the non slip aluminium sheet is used in the aerospace industry. The general material is aluminum-magnesium alloy plate, which has good elasticity, high hardness, strong pressure resistance, anti-corrosion, and the surface has a pattern to prevent slipping and has beautiful appearance.