Orange peel aluminium stucco sheet is commonly used in packaging pipes or outer packaging, refrigerators, air conditioners and packaging. The thickness of embossed stucco aluminum sheet ranges from 0.17 to 1.5mm. The width can be processed to 1550mm, and the whole sheet thickness tolerance of the orange peel embossed aluminum coil produced by Haomei Aluminum is very small. The tolerance of the middle and the sides is 0.01mm, which is the tolerance of the same plate. The width tolerance of Haomei Aluminum is 1mm, and the thickness of the plate can be 2.0mm, and the coil can be 1.5mm.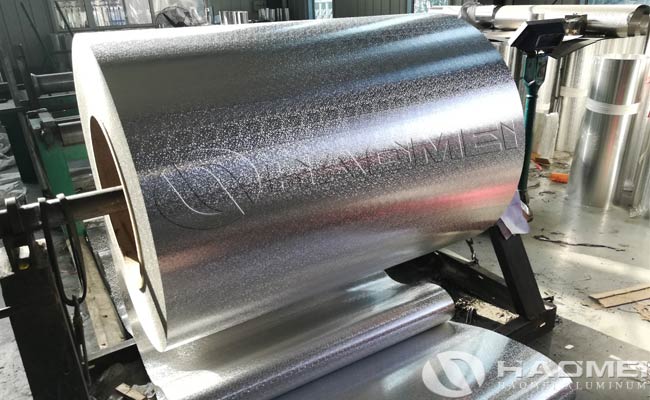 The commonly used alloy of aluminium stucco sheet are 1060 and 3003. When embossing, according to the thickness, the embossed pattern made has a three-dimensional effect and ensures that the performance is not damaged. It is to press the orange peel pattern on the basis of plain aluminum sheet. The orange peel stucco embossed aluminum sheet often processed by Haomei Aluminum has classic orange peel and variant orange peel patterns. Classic orange peel is a commonly used pattern for export, and variant orange peel is a commonly used pattern in China. Fumigation-free packaging is adopted for export, which is suitable for export. The inner packaging is made of plastic cloth + kraft paper, and the outer layer is protected by cardboard.
In the production process of aluminium stucco sheet, the amount of deformation is small, and the pattern produced can be uniform as a whole, with a strong overall three-dimensional effect, and the pattern will not change from the beginning to the end. After processing, the color is clear, the three-dimensional feeling is very strong, and the pattern size is moderate.