Painted aluminum sheeting 3003 is color coated by PE and PVDF painting with long service life and resistance to sunlight. Fluorocarbon coating, also known as electrostatic liquid coating, belongs to advanced coating, so the price is relatively high. It has been widely used in aluminum curtain walls and other fields in the past two years. The fluorocarbon-coated aluminum-magnesium-manganese sheet has the blessing of the fluorocarbon coating, and its fading resistance, frost resistance, corrosion resistance to air pollution, ultraviolet resistance, crack resistance, weather resistance have a new height compared with other sheets.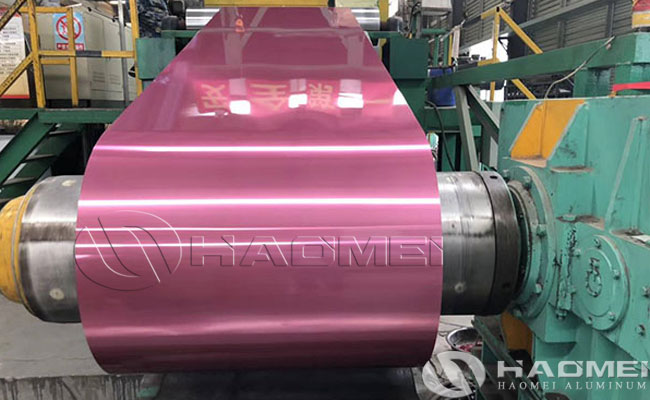 Roller coating is a pressurized printing coating. The entire coating film and surface are non-granular, non-microporous, and the surface is smoother and pollution-free. Surface dust and other pollutants can be washed away by rainwater. Roller coating is a pressurized printing coating, which has stronger adhesion and wear resistance. Roller coating is applied due to the pressure of the flat plate, the surface of the coated aluminum sheet is evenly stressed, and the error of the coating thickness of the paint film is less than 0.5 microns. Color painted aluminum sheet has the world's advanced automatic zero-color difference production technology.
The production equipment of the painted aluminum sheeting manufacturer is fully automated, and the coating quality completely reaches the level of imported aluminum sheet. It has the advantages of zero chromatic aberration, super smooth surface, super flatness, super weather resistance, super low loss, and will not cause flow marks due to a single paint coating that is too thick, so the roller coating can use the process of 2 coating 2 baking. It can meet the ultra-long service life of more than 20 years, and the paint utilization rate during roller coating production can reach more than 99%. It is a high-efficiency, energy-saving and environmentally-friendly product, with low construction cost, factory direct sales, no middlemen and low price.