1060 aluminum diamond plate sheet is also called diamond aluminum tread plate or diamond aluminum checker plate. The aluminum diamond plate product is manufactured by external mechanical processing. It is rolled on the basis of an aluminum plate, which makes the surface of the aluminum plate form an uneven pattern. The patterned aluminum plate has one bar aluminum plate(diamond aluminum plate), two bars aluminum plate, three bars aluminum plate, five bars aluminum plate and orange peel embossed aluminum plate. It has a wide range of applications and excellent performance.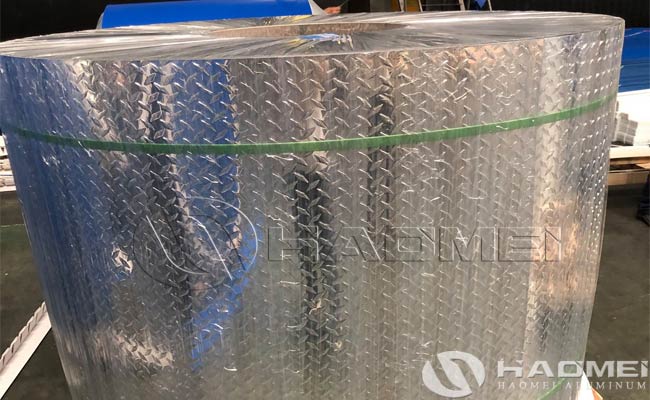 The specification performance introduction of aluminum diamond plate sheet are:
Alloy: 1060 aluminium
Thickness: 1.0-7.0mm
Width: 100-1850mm
Service features: provide A4 samples, customized on demand, 4-35 days delivery
Usage: stairs, cold storage compartment
Performance characteristics: high gloss, good elongation and tensile strength, good formability, weldable, corrosion resistant, and versatile.
How much does it cost to buy 1060 aluminum diamond plate sheet 1 ton? According to the current market understanding, there is usually no fixed pricing standard, and the difference is still relatively large. In addition to the specifications and thickness of the selected aluminum diamond plate product, it is especially important to choose a manufacturer. There are many sales companies in the market, it is recommended that you shop around, make on-the-spot investigations, and choose the best in combination with product processing technology, processing technology and product performance.