When choose painted aluminum sheets supplier to buy from, we suggest you to consider Haomei Aluminium. Haomei Aluminum have rich experience on color coated aluminum sheet manufacturing and export. Color painted aluminum coil coatings and aluminum coils are the factors that can affect the coating quality the most during the coating process. Due to the color difference between the coating batches, the coating fineness is not enough and the coating rate is not high, the coating and the solvent are not well matched, delamination, etc. will directly affect the coating effect and produce defects. The unevenness of the aluminum coil substrate, uneven film thickness, and poor edge deflection also directly affect the painted aluminum sheet quality and overall use. Therefore, the selection of raw materials should be strictly controlled.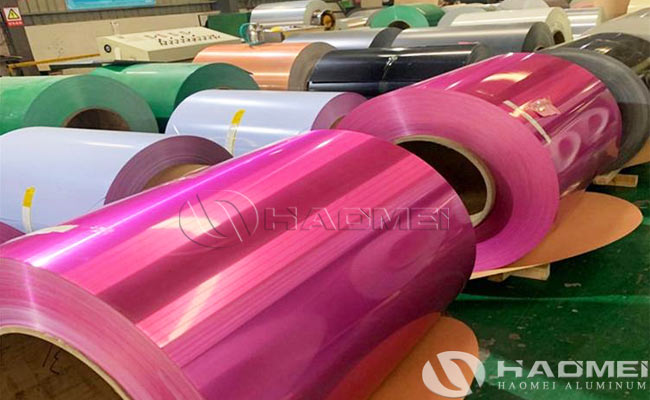 The larger use advantage of color painted aluminum sheet lies in its unique appearance. Compared with the single color on the surface of the general aluminum coil material, the color coated aluminum coil has a variety of colors, and the diversification of colors facilitates the choice of materials by customers. The rich appearance of the color painted aluminum sheet lays a good foundation for its use, and at the same time it also well decorates the related use environment, which brings great convenience to the use of materials.
Secondly, the painted aluminum sheets supplier process of color aluminum coils has been improved on a larger scale compared with ordinary aluminum coils, which is mainly reflected in the design and production process of material surface flatness and smoothness, which is exerted in the process of stamping and forging of color coated aluminum coil. Plays an important role. At the same time, the process speed and effect of color coated aluminum coils have also been greatly improved. Color-coated aluminum coil has material characteristics, including anti-rust performance and sufficient strength.