According to the use environment, design age, structure forming and customer needs of the pvdf coated aluminum, it can be customized to meet the diversified needs of customers. The products supplied by Haomei Aluminum involve many series and varieties of PVDF fluorocarbon color aluminum, HDP high weather resistance color aluminum, SMP silicon modified polyester color aluminum, PE ordinary polyester color aluminum and color coated aluminum coils.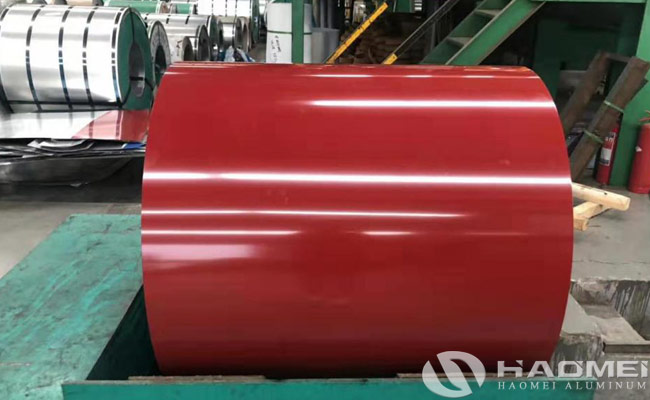 Fluorocarbon (PVDF) color-coated sheet, the literary name of polyvinylidene fluoride color-coated sheet, is made of advanced polyvinylidene fluoride resin. There is a strong bond energy between the chemical bond and chemical bond of PVDF, so the coating has very good corrosion resistance and color retention. Among the color coated aluminum coil coatings for the construction industry, it is a high-class product with a large molecular weight straight bond structure, so in addition to chemical resistance, mechanical properties, UV resistance and heat resistance are also outstanding. Under normal circumstances, the anti-corrosion period of the base can be as long as 20-25 years.
From a microscopic point of view, the coating of pvdf coated aluminum is a porous structure. Water in the air and corrosive media (chloride ions, etc.) will invade through the weak part of the coating, causing corrosion under the film, and then the coating will bubble and peel off. In addition, even with the same coating thickness, the secondary coating is denser than the primary coating. According to foreign reports and related corrosion test results, the front coating of 20μm or more can effectively prevent the intrusion of corrosive media. PVDF color coated aluminum coil products require a thicker coating film. The requirements for the backside coating depend on the application. The sandwich panel only requires one layer of bondable primer, and the formed aluminum panel is also required to be coated with two layers due to the corrosive indoor environment, with a thickness of at least 10μm or more.