Haomei Aluminum is a leading aluminium coil 3003 factory in China with 20 year experience, the commonly used aluminum coil thickness is between 0.2 mm and 1 mm. 3003 aluminum coil belongs to aluminum-manganese alloy, also known as anti-rust aluminum coil. The aluminum content of 3003 aluminum coil is about 98%, and the proportion of manganese content can reach 1%, because the rust resistance of 3003 aluminum coil is better than that of 1060 aluminum coil. The hardness of 3003 aluminum coil is higher. Due to the increase of manganese element, the hardness of 3003 aluminium coil alloy is higher, and it is better used in mechanics.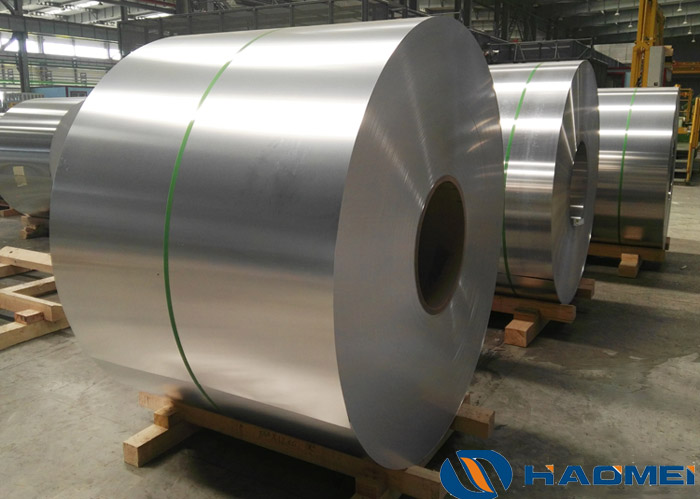 Aluminium coil 3003 factory usually produce 3003 aluminum coil applied to power battery shell, automobile heat shield, fuel tank, water tank, automobile skid plate, pipeline thermal insulation, battery explosion-proof valve, battery cover, automobile interior, signs, cans, medical equipment, etc. The performance advantages of 3003 aluminum coil are:
1, It has excellent anti-rust properties.
2, Excellent forming processing characteristics, high corrosion resistance, good weldability and electrical conductivity, and the strength is higher than 1060 aluminum coil.
3, Smooth surface, good plasticity and resistance;
4, 3003 aluminium coil has impact resistance, is not easy to break and leak, and can meet the requirements of strength and rigidity.
As a domestic leader of aluminium coil 3003 factory, Haomei Aluminum provides customers with a high-quality quality assurance system, from the aluminum ingots purchased from raw materials, to the layer-by-layer inspection of the production process, to the quality inspection before leaving the factory, providing customers with a 360-degree quality assurance system. Worry-free quality inspection and packaging, to achieve one-stop worry-free procurement within the scope.