In the field of aluminum sheet coil rolling products, the continuous casting and rolling process has been widely used to produce aluminum coils. About 80% of the aluminum plates, aluminum strips and aluminum foils can be cold rolled with low cost twin roll continuous casting strip or continuous casting strip, this one-step process configuration is an excellent opportunity for companies that do not want to invest in large hot rolling mills.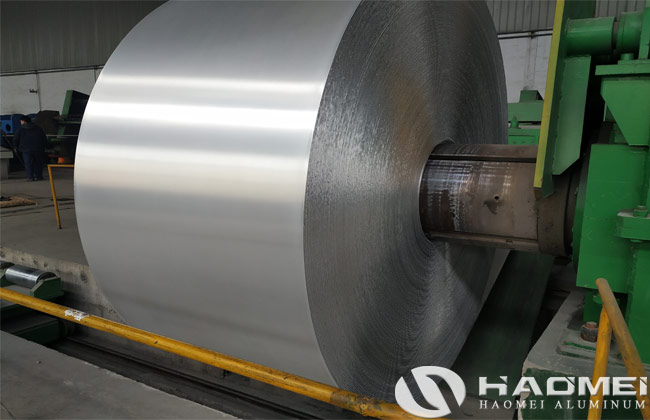 The continuous casting processed method is characterized in that the molten aluminum liquid is cast and rolled into a slab of 6-10 mm thick and 650-1400 mm wide and wound up, and then directly sent to the cold rolling mill for finishing rolling, so that in the production process of the aluminum coil material, the process of ingot heating, hot rolling, blanking, etc is omitted. Which not only shortens the process flow of aluminum sheet coil production, but also greatly reduces the construction construction capital, reduces the metal burning loss during the production process, saves energy, and can easily realize the continuous production.
Haomei aluminum has rich experience in improve the quality and condition of twin-roll continuous casting and rolling aluminum coils, and eliminate defects such as white strips, black spots, large grains, sticky rolls and cracks on the rolled aluminum sheet coil. The twin-roll continuous casting and rolling process technology is characterized by continuous uninterrupted production. Any frequent accidents or sudden power outages caused by power failures will cause the quality of the cast-rolled sheet to fluctuate. Therefore, it is essential to maintain the long-term stable operation of the twin-roll continuous casting mill.