Coated aluminum coil for sale is also called color aluminum sheet, color aluminum coil, aluminum-magnesium-manganese color coated sheet. Because of its good durability, light weight, and high lightness, it is widely used in large venues, airports, high-speed rail stations, theaters And other industries such as public buildings and power plants, steel mills, chemicals, aquaculture and other industries that require high anti-corrosion performance.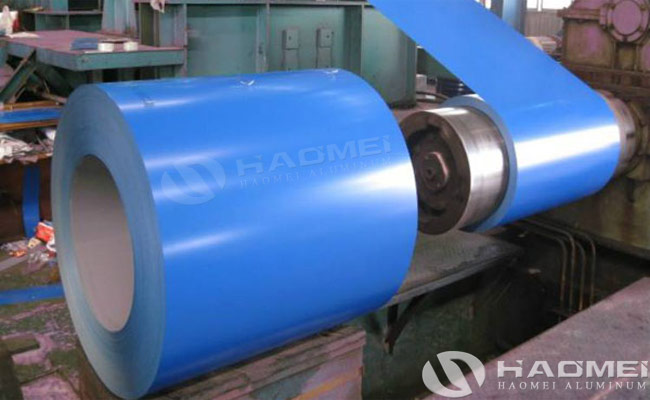 A good aluminum plate can make a good coated aluminum coil for sale. In order to ensure the strength and excellent processing performance of color coated aluminum sheet, in terms of substrate selection, color coated aluminum sheet insist on using primary aluminum sheets.
1, 1060 pure aluminum series
The 1060 aluminum sheet belongs to the pure aluminum series products, the density is 2.71, the material is relatively soft, the ductility is good, it has excellent forming processing characteristics, high corrosion resistance, long service life and low cost, but its strength and rigidity are low.
2, 3003 aluminum-manganese alloy series
The 3003 aluminum sheet belongs to the aluminum-manganese alloy series with a density of about 2.73. Due to the manganese alloy element (the content is between 1-1.5%), the material hardness and tensile properties are better than those of the 1000 series aluminum. This product has excellent anti-rust properties, also known as "rust-proof aluminum".
3, 3004 aluminum magnesium manganese alloy series
In addition to manganese, the 3004 aluminum plate also adds magnesium, and the content is between 0.8-1.3%, so 3004 is usually called "aluminum-magnesium-manganese", with higher strength than 3003, excellent formability, and good corrosion resistance. , is the most widely used coated aluminium coil products, is widely used in airports, stations, stadiums and other public buildings.
4, 5052 aluminum magnesium alloy series
The density of the 5000 series aluminum-magnesium alloy is 2.68, the alloy composition is mainly magnesium, and the content is between 3-5%. The main features are low density, high tensile strength and high elongation. Due to its low density and light weight, 5000 series aluminum-magnesium alloys are often used in the aerospace field and are called "aviation aluminum". The tensile strength and other properties are higher than those of the 3000 series. Of course, the price of 5052 coated aluminum coil for sale is relatively high.